Ce jeune rappeur russe n'as sorti qu'un morceau, "Stukach Simakov".
Le personnage, mi-toon mi-humain, est bien rigolo et la chanson, du rap commercial, est agréable.
This young russian rapper released only one track, "Stukach Simakov".
The character, half toon half human, is funny and the song, some commercial rap, is not bad.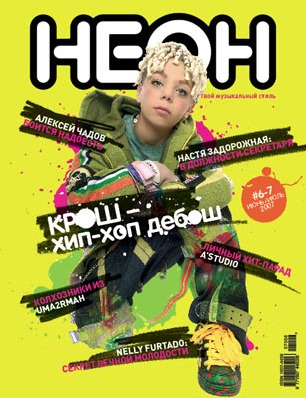 Official site :
Flash : http://www.krosh.ru
HTML : http://www.krosh.ru/?source=html
Official blog : http://blogs.mail.ru/mail/kroshblog/
Download :
Stukach Simakov : http://www.krosh.ru/files/Stuka4_Simakov.mp3
Press file / dossier de presse : http://www.krosh.ru/img/press/krosh.pdf