Well, I am officially worried about this forum. I have put a lot of time into this for maybe about 5 years now, but it seems to be dying a slow death. Don't want that. What happened? Where is everyone?


I will keep trying for awhile longer.
A little while back I found a little girl drummer that was just so amazing for her age. Her name is Alexey Poblete. She was 7 and 8 years old in her videos, but I think she may be 9 now, and she just rocked like I couldn't beleive. She mostly seemed to enjoy doing hard rock or heavy metal like stuff. A little while after I stumbled across a Girl Singer I had not known before and then noticed that her drummer was Alexey! I said, I know that girl! So I found them separately, but find they play together. I am so glad that this great little drummer I found has landed in a band with a Girl Singer. How nice is that?! They have just a few videos together and Alani has some where it is just her, singing and playing keyboards.
This is the site for the band. I think it is Alani's little sister Avalon that is also in the band and Alexey's big brother Cidney too and a kid named Cody Scott.
http://www.acgeneration.com/
Here is Alani.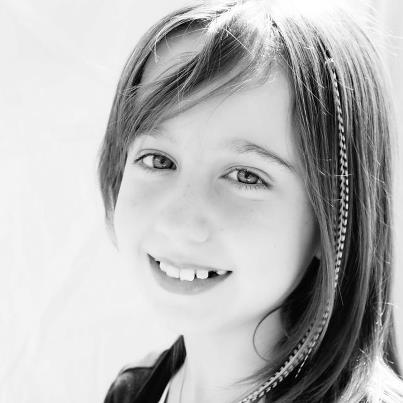 The little drummer girl, Alexey.
This is their first bigger production, official video.
I also really like this one with just Alani. Get a better idea of her voice.
This one shows how they are as a live band. The girl in pink and red that you see sing first is Alani's sister. Alani is on keyboards with the striped top. I like Alani's voice better starting in about the middle of the video. Listen to how good Alexey is on the drums. She is sooooooo gooooood!